"Then Jesus came to them and said, "All authority in heaven and earth has been given to me. Therefore go and make disciples of all nations, baptizing them in the name of the Father and of the Son and of the Holy Spirit, and teaching them to obey everything I have commanded. And surely I am with you always, to the very end of the age."
Matthew 28:18-20
JCM Information
JCM'S Television Ministry
JCM TV Programs Are Airing On WWAY TV in
North Carolina! Watch Us On:
WWAY2 - CBS – Channel 4 or 1004 HD at 7:00 AM
WWAY - ABC – Channel 3 or 1003 HD at 7:30 AM
WWAY3 – CW – Channel 7 at 12:00 PM
_________________________________________________________________________________
| | | | | |
| --- | --- | --- | --- | --- |
| | | | | |
| | | | | |
| | | | | |
YouTube
You Can Now Watch A JCM Program on "YouTube" By Simply Going to "YouTube" at
http://www.youtube.com/ and Typing in "Jamie Carte Ministries" in the T
op Search Engine Browser and then selecting Which
"Getting Ready"
Broadcast you desire. It's That Easy! JCM'S Program is called "
Getting Ready With Jamie Carte Ministries!"
Receive Your FREE Monthly Teaching Letter
Every Month JCM sends out a FREE Monthly Teaching Letter. This Monthly Teaching Letter is FREE and it would be our privilege to send it to you. To receive the FREE Monthly Teaching Letter, you may contact us in one of the following three ways. By mail, send us your Name and Address to:
P.O. Box 120
JCM'S MTL NOW IN SPANISH!
JCM is now providing their Free Monthly Teaching Letter in Spanish! If you would like to have a copy in Spanish, please contact us either by mail at:

Jamie Carte Ministries
P.O. Box 120
Hico, WV 25854
or by email at contact@jamiecarte.org
or by clicking on http://www.jamiecarte.org/contact_us0.aspx and completing the information at the bottom of the page. We look forward to hearing from you and would love to Bless you with this FREE Monthly Teaching Letter in Spanish!
JCM has a Ministry Brochure that highlights all that Jamie Carte Ministries is about. The JCM Brochure is
FREE
and if you would like a Brochure sent to you, your Church, or your Pastor please contact us with your mailing information either by mail, e-mail or at http://www.jamiecarte.org/contact_us0.aspx


JCM's FREE Bible & FREE
DVD and CD Ministry!
Bibles Sent From JCM to Uganda
Because Of The Wonderful Partners and Friends of this Ministry and Their Love For Others and Their Financial Support, JCM is Able to Send Out For FREE, Bibles and also FREE DVD and CD

Teachings To People

ALL OVER THE WORLD! This Enables People Who Would Not Be Able To Afford The Expense To Receive The Word of God and Biblical Teachings Sent To Them FREE and Postage Paid. You can access these FREE Teachings by going to
http://www.jamiecarte.org/audio_cds_and_dvds.aspx
JCM also partners with a Ministry in Uganda that is led by Bishop Gichuru Jeremy. We
help to provide Bibles to the New Christians and also to Christians who have no Bibles.
Be A Word Sender Today
Jamie Carte Ministries
P.O. Box 120
Hico, WV 25854
You may also give Online by selecting one of the options below of "Donate" or the
No donation is too small!
Remember,
"If There's No Cost,
There's No Excuse"
Thank You Very Much!
THE EARLY DAYS OF
RADIO IN 2005
On 09 May, 2005 JCM began in Radio Ministry! We Praise the Lord For ALL That He Had Taught Us and Allowed Us to Do!
Jamie
Carte Ministries Had Been Involved in Radio Ministry For Over Six Years!
God You Are So Good and Have Been
So Good To US!

Connect With Us On Facebook, MySpace And Twitter
Connect with JCM On Facebook, MySpace and Twitter AND RECEIVE
FREE
DAILY
TEACHINGS
!
www.myspace.com/jamiecarteministries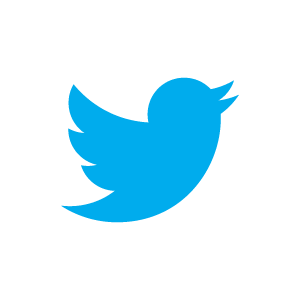 Become Friends with us TODAY!
RECEIVE FREE DAILY TEACHINGS
SENT
RIGHT
TO YOU!
You may also receive Daily Teachings from JCM through your email account. Just use the form below to enter your email address and these Daily Teachings will be sent to you daily.
We'll be seeing you on the Net!
Community Services and JCM's Monthly Partnerships
JCM Partnered with Convoy of Hope in Disaster Relief Efforts from Hurricane Florence.
Convoy of Hope is a faith-based, nonprofit organization with a driving passion to feed the world through children's feeding initiatives, community outreaches and disaster response.
Consistently among the first to respond to disasters throughout the world. They are highly regarded for their scalable distribution model, Disaster Response teams, six international warehouses and Mobile Command Center.
Each year — in dozens of communities throughout the nation — guests of honor receive free groceries, health and dental screenings, haircuts, family portraits, hot meals, job-placement assistance and much more at their signature even
ts.
__________________________
JCM also Partnered with Good Shepherd Center in Wilmington, NC for the Disaster Relief Efforts from Hurricane Florence.
The mission of Good Shepherd Center is to feed the hungry, shelter the homeless, and foster transition to housing.
Established in 1983 as a modest Soup Kitchen, Good Shepherd has grown to become the largest provider of homeless services in the region. Current programs include the Soup Kitchen which serves over 89,000 meals a year; Second Helpings food salvage and distribution program; Sgt. Eugene Ashley Center providing transitional and permanent supportive housing for Veterans and men with disabilities; a Day Shelter providing the homeless with access to showers, clothing, transportation, and on-site mental health and health services; and a Night Shelter with 118 beds for homeless men, women, and families with children. Good Shepherd recently opened SECU Lakeside Reserve, an affordable housing unit with 16 apartments for chronically homeless adults with disabilities, including seniors and Veterans. Plans are underway to continue construction on an additional 24 units.
A hot meal. A warm bed. A return path to housing.
_________________________
We are partnering with "The A21 Campaign" which is working to abolish and to end the injustice of human trafficking. By partnering with them, we are bringing hope to the hurting and broken victims of human trafficking and helping to set the captives free! You can also connect with them at www.a21.org
__________________________________________________________
JCM also partners with
various Ministries in reaching people for Christ around the World and in Prisons across the USA. One of the Prison Ministries JCM partners with is Mike Barber Ministries, a Religious Charity Ministry with which Mike Barber and his wife DeAnne engage in a full-time, nationwide Prison Ministry which they began in 1987. You can visit them at their Website at
http://www.pro-claim.tv/
Another Ministry JCM partners with Monthly is Chosen People Ministries
.
This organization focuses on bringing the life and freedom of Jesus Christ to the Jewish People. You can check out their Website at
Thank You Covenant Partners and Friends for your Partnership! Together, we can reach many, many people for God . . . and we are!
"The Bride and The Blood Covenant Ceremony"
If You Haven't Got Your Copy or Wanted To Get A Copy of
"The Bride & The Blood Covenant Ceremony"
Now Is The Time
!
The Deepness & Revelation of This Book Is Marvelous and It Would Make A Great Gift For A Family Member, Friend or
Church Leader!
Please Call JCM at 304-658-4720 (During JCM's Office Hours of 8:30 – 4:30 Mon. – Thurs.)
(Check, Cash or Major Credit and Debit Cards Are Accepted.)
Orders Through JCM Will Be Signed By Jamie & She Can Personalize As Gifts For Others!
You may also order online at
_________________________________________________
(Paperbacks and E-Books are available
)
Barnes and Noble